Animal rights charity PETA is utilizing parody and darkish humour to induce folks to cease consuming octopus and alert them to the intense concern of octopus farming in a marketing campaign created by Gray London.
Octopuses, largely thought-about to be probably the most clever of molluscs, and dubbed 'Einsteins of the Sea', are beneath menace from octopus farms. These merciless farms will cram the cephalopods into tiny tanks earlier than they're killed in inhumane methods.
Directed by main worldwide comedy director Jeff Low, the movie highlights the wonderful traits of octopuses and raises consciousness of a petition to dam the event of the primary octopus farm in Europe. It marks the primary time Gray has labored with PETA.
The 90" spot, referred to as 'Peta Presents: The Octocurse' emulates a science-fiction sequence from the Nineteen Seventies and opens with the road 'It is said that if you eat octopus, you will be cursed,' earlier than displaying the terrible issues that folks threat taking place to them in the event that they eat octopus. These embrace having three beating hearts, blue blood, displaying excessive emotion, having a head that expands to octopus' proportions, having the ability to expel ink and rising octopus eyes. It ends with the message: 'Octopuses are extremely intelligent, sensitive creatures. If you eat them you're principally a cannibal. Keep human. Don't eat octopus'.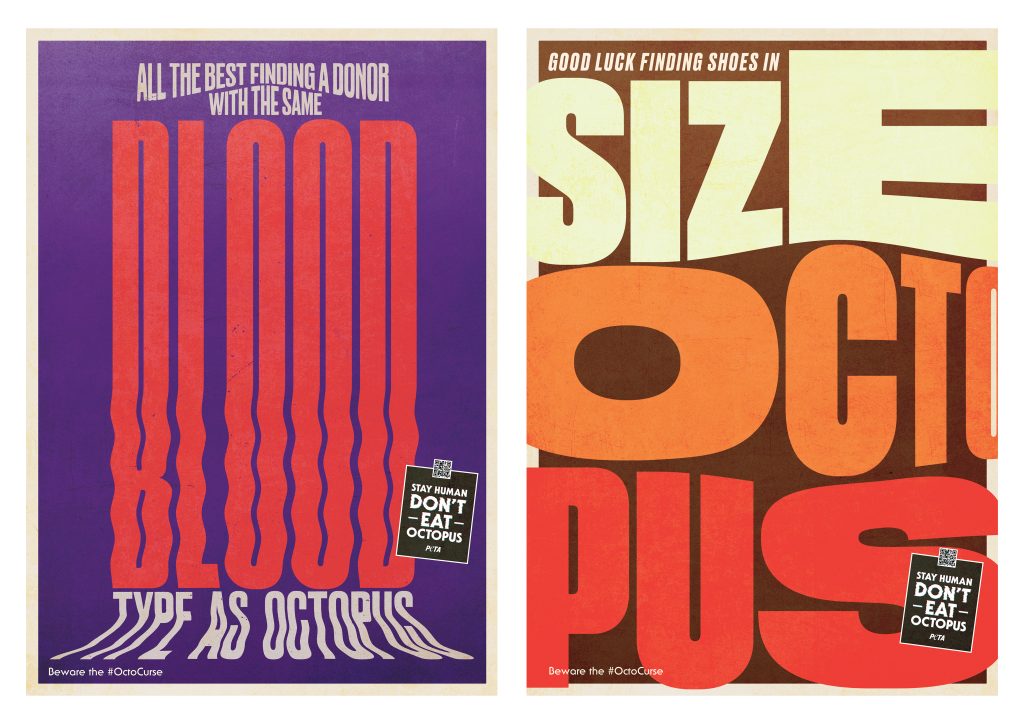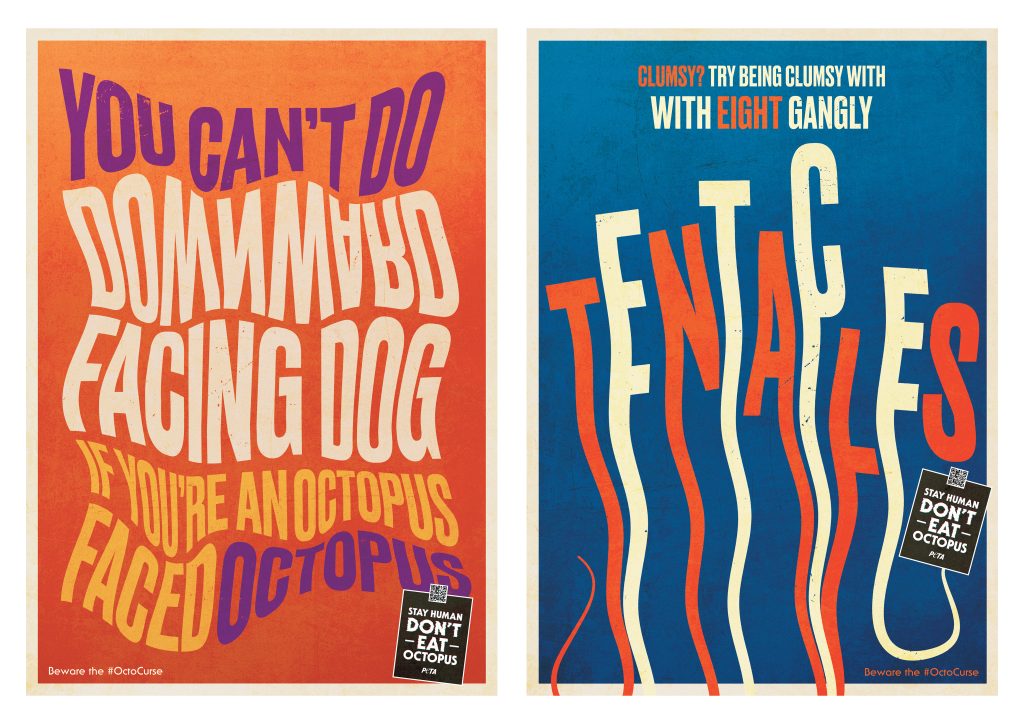 Vanessa Johansson, Anti-Speciesism Mission Chief at PETA mentioned: "We are busily searching for intelligent life in space while we still eat the thinking, feeling life forms on our own planet. Octopuses, for example, are capable of complex thought processes: they can navigate mazes, use tools, and learn how to do such things as unscrew lids simply by watching. Yet every year, hundreds of thousands of these clever cephalopods are killed in crude ways for a snack. Because it's often hard to reach people with these simple facts, PETA has partnered with Grey London – to give viewers food for thought and encourage them to show kindness to these animals by leaving them off their plates."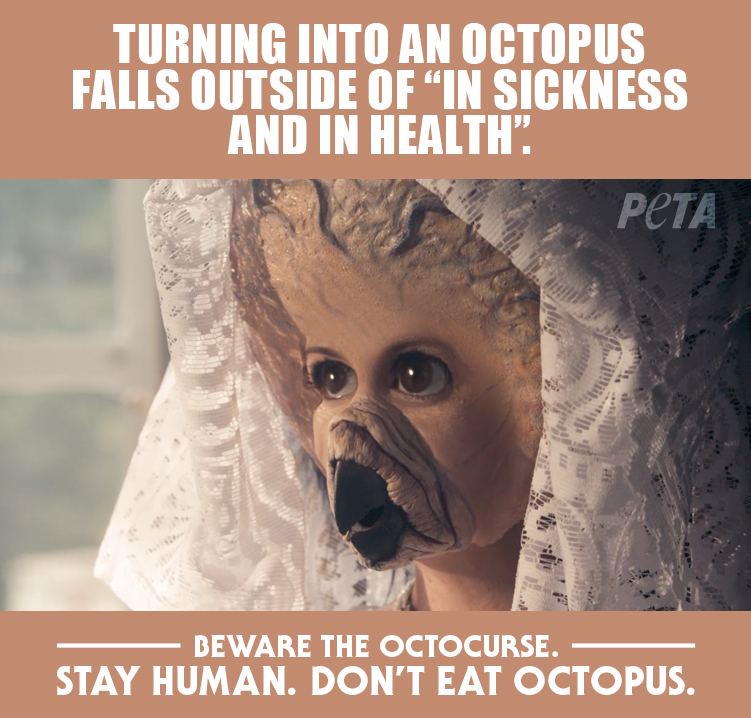 David Wigglesworth, Government Artistic Director at Gray London added: "PETA wanted one thing…for people to stop eating octopus. It's a serious brief that we tackled with a silly answer; by creating a very 'real' curse. And that curse? If you eat one of these creatures, you will turn into one. An idea as dark and dumb as this needed one man to bring it to life, my fiendishly funny friend Jeff Low. Huge thanks to him and Biscuit for helping us realise this madness. Stay Human people. Don't eat Octopus."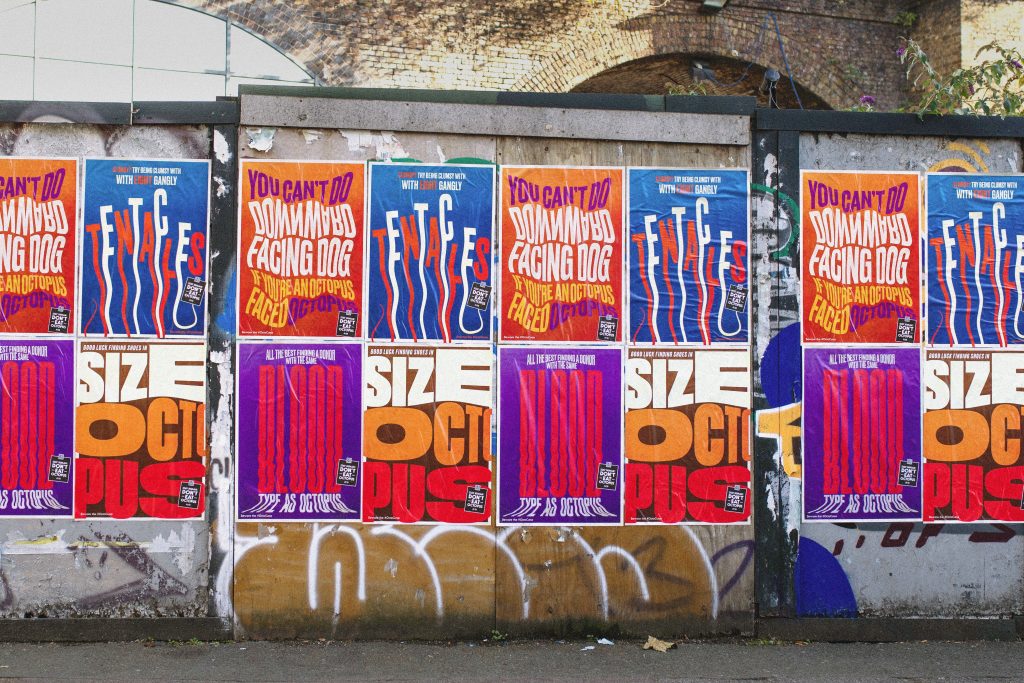 The movie breaks on 19th October in each the UK and the US, with content material shared globally on PETA owned channels.
CREDITS
Consumer PETA UK
Vice President of Programmes Elisa Allen
Anti-Speciesism Mission Chief Vanessa Johansson
Artistic Studio Gray London
International CCO Javier Campopiano
President&CCO Laura Jordan Bambach
ECD David Wigglesworth
Head of Artwork Costanza Rossi
Artistic Administrators Cesar Herszkowicz & Alexandru Vasile Artistic Cameron Sutherland
CSO Raquel Chicourel
Company Planner Asad Shayk
Joint Managing Director Jonny Tennant-Worth
New Enterprise Director Katherine Goodale
Group Enterprise Director Ayesha Datoo
Government Producer Maxine Hose
Company Senior Producer Anthony Borkett
Head of Design Sunir Patel
Designer Stuart Leung
Manufacturing Firm Biscuit Filmworks UK
Producer Kwok Yau
Government Producer Samantha Chitty
Managing Director/Government Producer Rupert Reynolds-Maclean Head of Manufacturing Polly du Plessis
Manufacturing Supervisor Thom Inexperienced
Director Jeff Low
D.O.P. Matthew Emvin Taylor
Manufacturing Design Lucie Pink
Modifying Firm (offline) Shift Put up
Put up-Manufacturing Untold
Editor Saam Hodivala
Colourist Julien Alary
VFX Supervisor Alex Kulikov
VFX Artists Michael Korniltsev/Felicia Petersen/Lucas Girault/ Lewis Hodd
On-line Supervisor Richard Harris
Government Producer Ian Berry
Producer George Reid
Audio Put up-Manufacturing 750mph
Supply: Gray London